Space Magnetics
With over 70 years of experience in the design and manufacturing of high-reliability inductors and transformers, Vanguard Electronics has established refined procedures to guarantee the highest quality and most reliable parts to meet the requirements of MIL-STD-981, EEE-INST-002, and TOR.
Available in the UK from APC Technology Group, Vanguard manufacturers custom products including power chokes, common mode chokes, chip inductors, RF magnetics, RF inductors, toroidal inductors, high-temperature inductors, high-temperature magnetics, high-temperature transformers and much more.

ALL FACILITIES AS9100, ITAR & MIL-STD-981 APPROVED
Product Features
Standard catalogue or custom products

Materials used meet ASTM E595 outgassing requirements

Power from low mW to kW

Frequencies from 50Hz to 6GHz

Temperature range from -55°C to +200°C

Build-to-print or bringing a conceptual design to reality
Kit Includes
MIL-STD-981

MIL-PRF-27

AS9100

AEROSPACE TOR

ESA

EEE-INST-002

CUSTOM / SCD

QPL OFFERING
High-Reliability Magnetics
---
Throughout the years, Vanguard Electronics has proven itself as a leading source of magnetics for the space industry with standard and custom inductors and transformers designed-in on hundreds of space programs.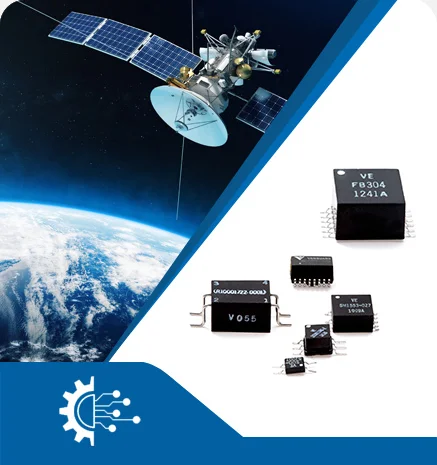 ---
QPL: MIL-PRF-21038/27
MIL-STD-1553
Military, Commercial, Space Grade options
Custom & SCD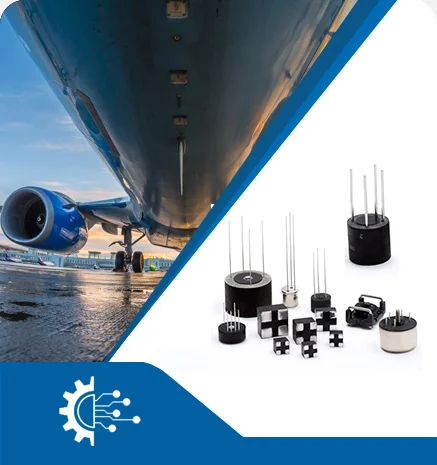 ---
High power density
Low core & copper losses
Efficient thermal management
Power levels to 10kW+, voltages to 40kV+
Temperature range from -55°C to +200°C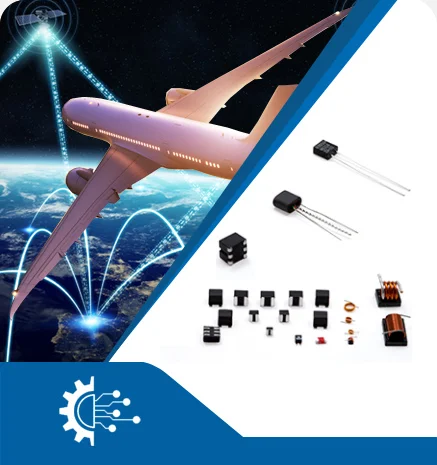 ---
Air cores, chip inductors, wideband transformers
Achieving electrical characteristics to 3 Ghz+
QPL, space, COTS+, & custom solutions •
Gullwing, surface mount, thru-hole, radial, flying leaded mounting options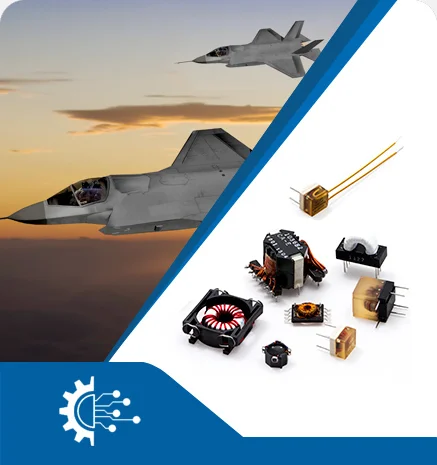 ---
Custom tooling, fixtures, & fabrication
Encapsulation, varnish, impregnation & transfer moulding
Order from low to high volume
Vertically integrated
AS9100 & ITAR facilities in California & Mexico
Advanced environmental laboratory for complete MIL-STD testing
| | | |
| --- | --- | --- |
| | Catalogue | Custom |
| RF Inductors | S Series | ✓ |
| RF Beads | RFB/SRFB | ✓ |
| RF Wideband Balun | S Series, SUWB, SXB | ✓ |
| Power Inductors | S60K, S62K, SPL24, SPL25, SPL33 | ✓ |
| Planar Inductors | SHILO | ✓ |
| Power Transformers | S60K, S42K | ✓ |
| Common Mode Transformers | SCM, SCMN | ✓ |
| Current Sense Transformers | SCS | ✓ |
| Flyback Transformers | HVFB, FB | ✓ |
| Gate Drive Transaformers | SGD | ✓ |
| Isolation Transformers | SIT | ✓ |
| Pulse Transformers | SPT | ✓ |
| Customer Designs | | |
Click below to request a quote for this item. Or for product advice, stock and
lead time enquiries call our team on 0330 313 3220