Advantech COM Express Basic

The Advantech COM Express Basic is equipped with the latest processor. It can provide high-speed interfaces like HDMI/DisplayPort, PCI Express, SATA and USB 3.0 for volume data transportation and LVDS, PCI and IDE for legacy applications. COM Express Basic Module is equipped with a high-end processor in a board size of 125mm x 95mm.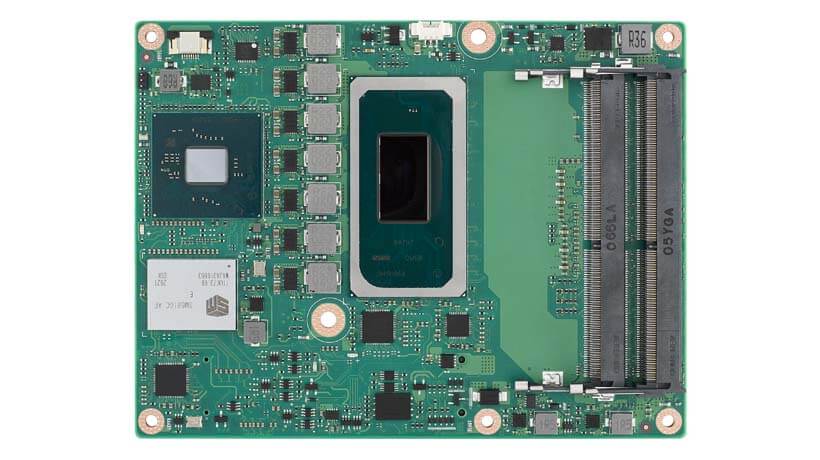 COM Express Basic Type 6 provides triple DDI display interfaces, HDA, abundant super speed I/Os and high bandwidth expansion interfaces.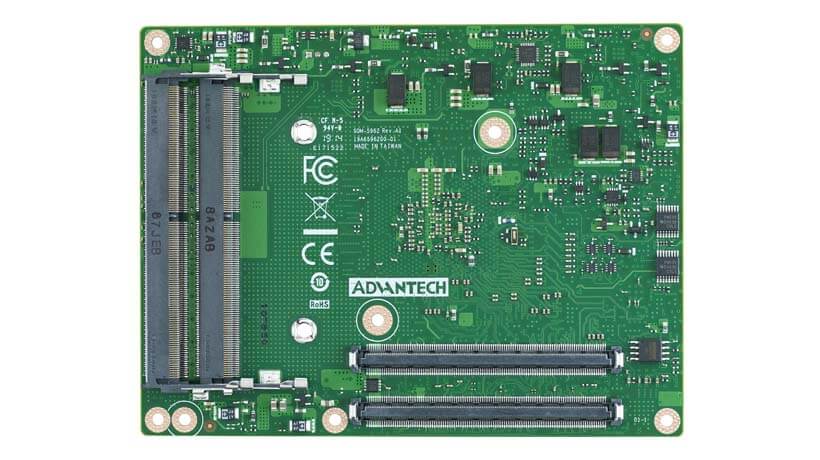 COM Express Basic Type 7 provides super speed I/Os and high bandwidth expansion interfaces such as USB3.0, SATAIII and PCIe gen3.
Type 2
COM Express Basic Type 2 is a legacy specification, support PCI, IDE, LVDS and VGA for legacy applications; also has high speed I/Os interface includes PCIe and SATA.
COM-Express Specification

COM Express 3.0
Type 10
COM Express 3.0
Type 6
COM Express 3.0
Type 7
PCI-E x1
4
8
8
PEG/ PCI-E x16
-
1
1
PCI-E x8
-
-
1
LPC / eSPI
v
v
v
Audio
HDA
HDA
-
LAN
1 x GbE
1 x GbE
1 x GbE
4 X 10GbE
Graphics
LVDS (1 x 24bit) or eDP
LVDS (2x 24bit) or eDP
-
1 x DDI
3 x DDI
-
VGA
USB 2.0
6
4
0
USB 3.0/2.0
2
4
4
SATA
2
4
2
COM
2
4
2
Others
8 x GPIO or SDIO, CAN (shared with 1 x COM), SMB, I2C
COM-Express Form Factor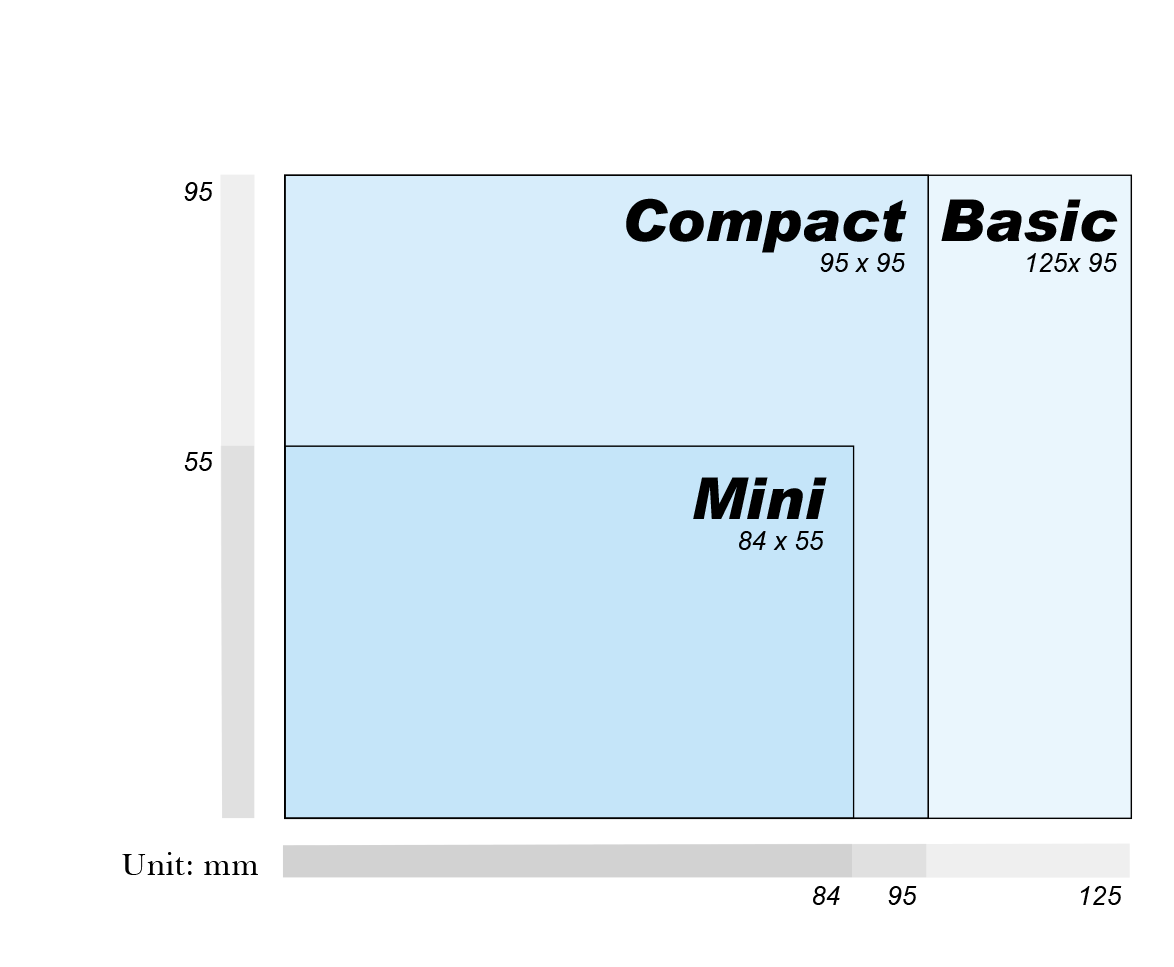 Available with Expert Design-in support from

one of the UK's Leading Advantech Distributors
APC Technology Group's embedded computing team works alongside Adavantech's own team of experts to address the technical requirements of IoT solution developers. This service is comprised of a series of hardware and software add-ons designed to help developers integrate their systems and reduce time to market.
Our specialist embedded computing team offer expert technical advice and guidance, along with supported pricing for your individual project needs.
Advantech is a global leader in embedded platforms and Internet of Things (IoT) intelligent systems. To embrace the trends of IoT, big data and artificial intelligence, Advantech promotes IoT hardware and software solutions with the Edge Intelligence WISE-PaaS core to assist clients in connecting their industrial chains.