Embedded Computing from Advantech

APC is a Premier Channel Partner for Advantech and their embedded platforms and Internet of Things (IoT) intelligent systems.
Advantech solutions are used in many of the UK's embedded environments, powering factory automation, manufacturing machinery and self-service point of sale kiosks. Advantech's embedded computer systems provide complete solutions for a wide array of applications across a diverse range of industries, such as:
eHome/Smart Home Networking
Medical/eHealthcare
Mobile Computing
System on Chip (SoC)
System on Module (SoM)
Factory Automation
Facility Management
Machine Automation
Environmental Monitoring
Intelligent Transportation and Telecommunications
Our range of Embedded computing solutions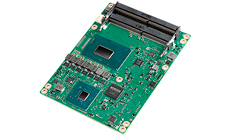 Computer on modules
Computer on modules, or COM, is a development board with a computer processor, chipset, cooler, heat sink, memory, ECC memory, secure boot, and peripherals designed into a component module. Advantech computer-on-module series match PIMCG and include COM-HPC, COM-Express Basic and COM-Express Compact (amongst others).
Digital signage players and displays
Advantech digital signage solutions provide comprehensive signage media players with content management software to enable various applications. Perfect for digital out of home (DOOH) signage networks, APC can supply fanless and low power digital signage solutions and displays suitable for a range of environments, from simple retail signage and e-menus through to multi-display setups for large public spaces and stadiums.
Fanless box PCs
Fanless embedded computers are ideal for systems engaged in edge computing and enable remote monitoring and control. Advantech fanless PCs offer diverse modular and ready-to-order I/O products to help customers maximise their return on investment. Our embedded specialists can help you rapidly implement diverse applications in areas such as motion control or machine vision.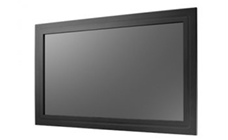 Industrial displays
Our wide range of industrial displays includes screen size options from 5.7" to 55" and incorporates technologies such as LCD, touch screen panels, outdoor displays, open frame monitors and panel mount monitors. Advantech's display solutions work perfectly with embedded boards and systems to fulfil various application needs.
Industrial embedded memory
We can support your embedded systems with flash and memory solutions that include industrial storage modules, memory modules and embedded I/O modules. The Advantech SQFlash range provides highly reliable SSD storage solutions with excellent compatibility, performance and security, whilst SQRAM provides durable and reliable DRAM memory modules for rugged environments.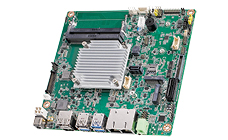 Industrial motherboards
Ranging from UTX motherboards, Mini-ITX motherboards and Micro ATX motherboards, Advantech's range of ruggedised boards are ideal for systems builders who are familiar with using commercial off-the-shelf products but require the expansion and industrial features such as longevity and reliability to ensure project success.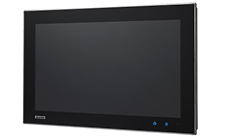 Industrial panel PCs
The UTC series of industrial-grade, fanless all-in-one touch computers is equipped with the latest Intel processors, a durable touchscreen panel and a 16:9 LCD display to deliver excellent performance for diverse Human Machine Interface (HMI) solutions. The series features an open-frame bracket and single-unit system design for easy integration in touch screen kiosk computers, cabinets and wall mounting.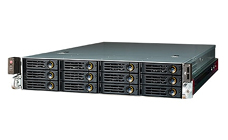 Industrial servers and storage
Our embedded computing specialists can advise and supply Advantech's industrial servers and storage solutions. Customers looking for multiple server racks and custom server solutions can trust in Advantech's reputation for manufacturing highly reliable parts. Advantech's server range offers full capacity expansion and easy deployment.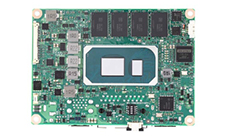 Single board computers
Our range of Advantech Single Board Computers (SBC) include: 2.5" Pico-ITX, 3.5" SBC, PC/104, EBX and 5.25" SBC, PCM, and MI/O extension form factors. These SBCs are designed with rugged solutions, high flexibility, software integration and easy expansion capabilities for wide ranging industrial applications.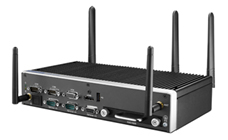 Transport certified computing
In-vehicle and rolling stock embedded systems with designs unique for transportation industry applications. These products feature in-vehicle/rolling stock certifications (eMark/EN50155), high extension capability for communication interfaces, wireless 3G/LTE and GPS communication support and wide operating temperature designs.
For more information on our range of Advantech embedded technologies or to discuss how our team can assist with your projects, start a discussion with a member of our team today: