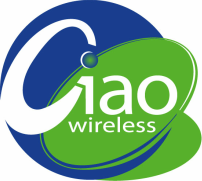 Ciao Wireless KA Band Amplifiers
APC's specialist RF and Microwave team are available to advise and support with KA band amplifiers and subassemblies from Ciao Wireless.
Suitable for commercial, defence and hi-rel applications, designs are offered from 1 MHz to 52 GHz covering the various standard and speciality narrow and wide bands in-between. Products are available for most applications including:
Low noise amplifiers

Medium and high-power amplifiers

Narrow, broadband and ultra-broadband linear and limiting amplifiers

Surface mount amplifiers

KA-band amplifiers
All Ciao Wireless product designs are suited and qualified for use in EW, ECM, ESM, radar including SAR, decoys, seekers, simulators, missiles, data links, test and measurement, UAVs, sat-com and commercial communications systems.
For further technical information, or support finding the right components for your applications, reach out to a member of our RF and Microwave team.
Model Number

Frequency 1
(GHz)
Frequency 2
(GHz)

Gain dB (Min/Typ)

Flatness dB (Max/Typ)

Noise dB (Max/Typ)

P-1dB dBm (Min/Typ)

IP3 dBm (Typ)

VSWR Input (Max/Typ)

VSWR Output (Max/Typ)

+12 /+15 VDC Current (mA) Nom/Max

Size

CA1640-2018
16.0
40.0
19/23
±2.5/±2.0
7.5/5.5
18/20
28
2.3:1/1.7:1
2.5:1/1.8:1
400
K2-NR-K
Model Number

Frequency 1
(GHz)
Frequency 2
(GHz)

Gain dB (Min/Typ)

Flatness dB (Max/Typ)

Noise dB (Max/Typ)

P-1dB dBm (Min/Typ)

IP3 dBm (Typ)

VSWR Input (Max/Typ)

VSWR Output (Max/Typ)

+12 /+15 VDC Current (mA) Nom/Max

Size

CA1826-101
18.0
26.0
15 / 20
±1.5
3.3
10/13
20
2.0:1/1.5:1
2.0:1/1.5:1
90
Q2
CA1826-102
18.0
26.0
17 / 22
±1.5
3.3
10/13
20
2.0:1/1.5:1
2.0:1/1.5:1
90
Q2
CA1826-201
18.0
26.0
20 / 25
±1.5
3.5
10/13
20
2.0:1/1.5:1
2.0:1/1.5:1
150
Q2
CA1826-202
18.0
26.0
25 / 30
±1.5
3.5
10/13
20
2.0:1/1.5:1
2.0:1/1.5:1
150
Q2
CA1826-301
18.0
26.0
30 / 35
±1.5
3.3
10/13
20
2.0:1/1.5:1
2.0:1/1.5:1
200
Q2
CA1826-302
18.0
26.0
35 / 40
±1.5
3.3
10/13
20
2.0:1/1.5:1
2.0:1/1.5:1
200
Q2
CA1826-401
18.0
26.0
40 / 45
±1.5
3.5
10/13
20
2.0:1/1.5:1
2.0:1/1.5:1
250
Q3S
CA1826-402
18.0
26.0
46 / 51
±1.5
3.2
10/13
20
2.0:1/1.5:1
2.0:1/1.5:1
265
Q3S
Model Number

Frequency 1
(GHz)
Frequency 2
(GHz)

Gain dB (Min/Typ)

Flatness dB (Max/Typ)

Noise dB (Max/Typ)

P-1dB dBm (Min/Typ)

IP3 dBm (Typ)

VSWR Input (Max/Typ)

VSWR Output (Max/Typ)

+12 /+15 VDC Current (mA) Nom/Max

Size

CA1826-101
18.0
26.0
15 / 20
±1.5
3.3
10/13
20
2.0:1/1.5:1
2.0:1/1.5:1
90
Q2
CA1826-102
18.0
26.0
17 / 22
±1.5
3.3
10/13
20
2.0:1/1.5:1
2.0:1/1.5:1
90
Q2
CA1826-201
18.0
26.0
20 / 25
±1.5
3.5
10/13
20
2.0:1/1.5:1
2.0:1/1.5:1
150
Q2
CA1826-202
18.0
26.0
25 / 30
±1.5
3.5
10/13
20
2.0:1/1.5:1
2.0:1/1.5:1
150
Q2
CA1826-301
18.0
26.0
30 / 35
±1.5
3.3
10/13
20
2.0:1/1.5:1
2.0:1/1.5:1
200
Q2
CA1826-302
18.0
26.0
35 / 40
±1.5
3.3
10/13
20
2.0:1/1.5:1
2.0:1/1.5:1
200
Q2
CA1826-401
18.0
26.0
40 / 45
±1.5
3.5
10/13
20
2.0:1/1.5:1
2.0:1/1.5:1
250
Q3S
CA1826-402
18.0
26.0
46 / 51
±1.5
3.2
10/13
20
2.0:1/1.5:1
2.0:1/1.5:1
265
Q3S
Model Number

Frequency 1
(GHz)
Frequency 2
(GHz)

Gain dB (Min/Typ)

Flatness dB (Max/Typ)

Noise dB (Max/Typ)

P-1dB dBm (Min/Typ)

IP3 dBm (Typ)

VSWR Input (Max/Typ)

VSWR Output (Max/Typ)

+12 /+15 VDC Current (mA) Nom/Max

Size

CA1840-3010
18.0
40.0
24/26
±2.5/±2.0
6.0/4.5
10/12
20
2.2:1/1.8:1
2.5:1/1.8:1
200
K3S-K-NR
CA1840-3011
18.0
40.0
30/34
±2.5/±1.5
6.0/4.5
11/13
21
2.2:1/1.8:1
2.5:1/1.8:1
285
K3S-K-NR
CA1840-3013
18.0
40.0
28/30
±2.0/±1.5
6.5/5.0
13/15
23
2.2:1/1.8:1
2.5:1/1.8:1
350
K3S-K-NR
CA1840-3015
18.0
40.0
28/30
±2.0/±1.5
6.5/5.5
15/17
25
2.2:1/1.8:1
2.5:1/1.8:1
360
K3S-K-NR
CA1840-3016
18.0
40.0
28/30
±2.0/±1.5
6.5/5.5
16/18
26
2.2:1/1.8:1
2.5:1/1.8:1
365
K3S-K-NR
CA1840-3018
18.0
40.0
25/27
±2.5/±2.0
6.0/4.5
18/21
28
2.2:1/1.8:1
2.5:1/1.8:1
390
K2-NR-K
2 CA1840-3019TC-1
18.0
40.0
133/41
±2.75/±2.0
8.0/6.0
19/20
28
2.3:1/1.7:1
2.5:1/1.8:1
1 570/700
K3S-K-NR
CA1840-4019
18.0
40.0
38/44
±2.75/±2.0
6.5/5.0
19/20
28
2.3:1/1.7:1
2.5:1/1.8:1
570
K4-NR-K
2 CA1840-4019TC-1
18.0
40.0
138/46
±2.75/±2.0
6.5/5.0
19/20
28
2.3:1/1.7:1
2.5:1/1.8:1
570
K4-NR-K
CA1840-5010
18.0
40.0
38/40
±2.5/±2.0
6.0/5.0
10/12
20
2.2:1/1.8:1
2.5:1/1.8:1
300
K4-K
CA1840-5015
18.0
40.0
45/50
±3.0/±2.0
6.5/5.5
15/17
22
2.5:1/1.8:1
2.0:1/1.8:1
700
K4-K
CA1840-5018-1
18.0
40.0
34/42
±2.5/±2.0
6.0/5.0
18/21
25
2.2:1/1.8:1
2.5:1/1.8:1
650
K4-K
CA1840-5019
18.0
40.0
43/45
±2.75/±2.0
6.5/5.0
19/20
28
2.3:1/1.7:1
2.5:1/1.8:1
600
K4-NR-K
CA1840-6018
18.0
40
40/46
±2.75/±2.0
8.0/6.0
18/20
28
2.2:1/1.5:1
2.5:1/1.8:1
650
K4-K
Model Number

Frequency 1
(GHz)
Frequency 2
(GHz)

Gain dB (Min/Typ)

Flatness dB (Max/Typ)

Noise dB (Max/Typ)

P-1dB dBm (Min/Typ)

IP3 dBm (Typ)

VSWR Input (Max/Typ)

VSWR Output (Max/Typ)

+12 /+15 VDC Current (mA) Nom/Max

Size

CA1640-2018
16.0
40.0
19/23
±2.5/±2.0
7.5/5.5
18/20
28
2.3:1/1.7:1
2.5:1/1.8:1
400
K2-NR-K
Model Number

Frequency 1
(GHz)
Frequency 2
(GHz)

Gain dB (Min/Typ)

Flatness dB (Max/Typ)

Noise dB (Max/Typ)

P-1dB dBm (Min/Typ)

IP3 dBm (Typ)

VSWR Input (Max/Typ)

VSWR Output (Max/Typ)

+12 /+15 VDC Current (mA) Nom/Max

Size

CA1826-101
18.0
26.0
15 / 20
±1.5
3.3
10/13
20
2.0:1/1.5:1
2.0:1/1.5:1
90
Q2
CA1826-102
18.0
26.0
17 / 22
±1.5
3.3
10/13
20
2.0:1/1.5:1
2.0:1/1.5:1
90
Q2
CA1826-201
18.0
26.0
20 / 25
±1.5
3.5
10/13
20
2.0:1/1.5:1
2.0:1/1.5:1
150
Q2
CA1826-202
18.0
26.0
25 / 30
±1.5
3.5
10/13
20
2.0:1/1.5:1
2.0:1/1.5:1
150
Q2
CA1826-301
18.0
26.0
30 / 35
±1.5
3.3
10/13
20
2.0:1/1.5:1
2.0:1/1.5:1
200
Q2
CA1826-302
18.0
26.0
35 / 40
±1.5
3.3
10/13
20
2.0:1/1.5:1
2.0:1/1.5:1
200
Q2
CA1826-401
18.0
26.0
40 / 45
±1.5
3.5
10/13
20
2.0:1/1.5:1
2.0:1/1.5:1
250
Q3S
CA1826-402
18.0
26.0
46 / 51
±1.5
3.2
10/13
20
2.0:1/1.5:1
2.0:1/1.5:1
265
Q3S
Model Number

Frequency 1
(GHz)
Frequency 2
(GHz)

Gain dB (Min/Typ)

Flatness dB (Max/Typ)

Noise dB (Max/Typ)

P-1dB dBm (Min/Typ)

IP3 dBm (Typ)

VSWR Input (Max/Typ)

VSWR Output (Max/Typ)

+12 /+15 VDC Current (mA) Nom/Max

Size

CA1826-101
18.0
26.0
15 / 20
±1.5
3.3
10/13
20
2.0:1/1.5:1
2.0:1/1.5:1
90
Q2
CA1826-102
18.0
26.0
17 / 22
±1.5
3.3
10/13
20
2.0:1/1.5:1
2.0:1/1.5:1
90
Q2
CA1826-201
18.0
26.0
20 / 25
±1.5
3.5
10/13
20
2.0:1/1.5:1
2.0:1/1.5:1
150
Q2
CA1826-202
18.0
26.0
25 / 30
±1.5
3.5
10/13
20
2.0:1/1.5:1
2.0:1/1.5:1
150
Q2
CA1826-301
18.0
26.0
30 / 35
±1.5
3.3
10/13
20
2.0:1/1.5:1
2.0:1/1.5:1
200
Q2
CA1826-302
18.0
26.0
35 / 40
±1.5
3.3
10/13
20
2.0:1/1.5:1
2.0:1/1.5:1
200
Q2
CA1826-401
18.0
26.0
40 / 45
±1.5
3.5
10/13
20
2.0:1/1.5:1
2.0:1/1.5:1
250
Q3S
CA1826-402
18.0
26.0
46 / 51
±1.5
3.2
10/13
20
2.0:1/1.5:1
2.0:1/1.5:1
265
Q3S
Model Number

Frequency 1
(GHz)
Frequency 2
(GHz)

Gain dB (Min/Typ)

Flatness dB (Max/Typ)

Noise dB (Max/Typ)

P-1dB dBm (Min/Typ)

IP3 dBm (Typ)

VSWR Input (Max/Typ)

VSWR Output (Max/Typ)

+12 /+15 VDC Current (mA) Nom/Max

Size

CA1840-3010
18.0
40.0
24/26
±2.5/±2.0
6.0/4.5
10/12
20
2.2:1/1.8:1
2.5:1/1.8:1
200
K3S-K-NR
CA1840-3011
18.0
40.0
30/34
±2.5/±1.5
6.0/4.5
11/13
21
2.2:1/1.8:1
2.5:1/1.8:1
285
K3S-K-NR
CA1840-3013
18.0
40.0
28/30
±2.0/±1.5
6.5/5.0
13/15
23
2.2:1/1.8:1
2.5:1/1.8:1
350
K3S-K-NR
CA1840-3015
18.0
40.0
28/30
±2.0/±1.5
6.5/5.5
15/17
25
2.2:1/1.8:1
2.5:1/1.8:1
360
K3S-K-NR
CA1840-3016
18.0
40.0
28/30
±2.0/±1.5
6.5/5.5
16/18
26
2.2:1/1.8:1
2.5:1/1.8:1
365
K3S-K-NR
CA1840-3018
18.0
40.0
25/27
±2.5/±2.0
6.0/4.5
18/21
28
2.2:1/1.8:1
2.5:1/1.8:1
390
K2-NR-K
2 CA1840-3019TC-1
18.0
40.0
133/41
±2.75/±2.0
8.0/6.0
19/20
28
2.3:1/1.7:1
2.5:1/1.8:1
1 570/700
K3S-K-NR
CA1840-4019
18.0
40.0
38/44
±2.75/±2.0
6.5/5.0
19/20
28
2.3:1/1.7:1
2.5:1/1.8:1
570
K4-NR-K
2 CA1840-4019TC-1
18.0
40.0
138/46
±2.75/±2.0
6.5/5.0
19/20
28
2.3:1/1.7:1
2.5:1/1.8:1
570
K4-NR-K
CA1840-5010
18.0
40.0
38/40
±2.5/±2.0
6.0/5.0
10/12
20
2.2:1/1.8:1
2.5:1/1.8:1
300
K4-K
CA1840-5015
18.0
40.0
45/50
±3.0/±2.0
6.5/5.5
15/17
22
2.5:1/1.8:1
2.0:1/1.8:1
700
K4-K
CA1840-5018-1
18.0
40.0
34/42
±2.5/±2.0
6.0/5.0
18/21
25
2.2:1/1.8:1
2.5:1/1.8:1
650
K4-K
CA1840-5019
18.0
40.0
43/45
±2.75/±2.0
6.5/5.0
19/20
28
2.3:1/1.7:1
2.5:1/1.8:1
600
K4-NR-K
CA1840-6018
18.0
40
40/46
±2.75/±2.0
8.0/6.0
18/20
28
2.2:1/1.5:1
2.5:1/1.8:1
650
K4-K