Keysight Multimeters
Digital Multimeters (DMM) - Modern designs demand modern measurements


When designing a product, you should not worry about the quality of your measurements. Instead, your focus has to be on the quality of your design. Keysights digital multimeters are all built for reliably accurate measurement every time. They come with built-in technology that eliminates extraneous noise factors from the true measurement to make a big difference to your accuracy. Keysight delivers digital multimeters with a good balance of measurement resolution, linearity, and accuracy, all derived and guaranteed per ISO/IEC 17025 industry standards.

APC Technology Group is a leading UK Keysight Premium Plus Partner. As a long-standing authorised Keysight distributor, APC provides a range of higher specification Keysight test equipment not available from other UK distributors. APC also offer exclusive discounts and supported pricing, with technical expertise and product support from our team of in-house engineers and test equipment experts.
Find the Right Type of Keysight Digital Multimeter for Your Test
Discover and compare the use cases and functionality of Keysight's digital multimeter family of products.

---
3458A Digital Multimeter, 8.5 Digit
Shattering performance barriers of speed and accuracy.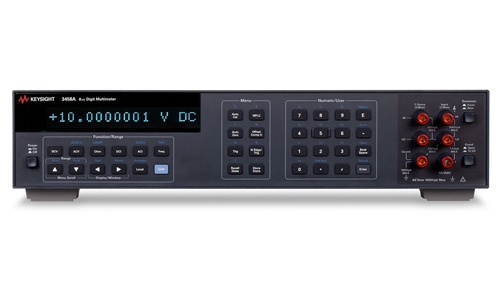 ---
Max Reading Speed
100,000 readings/s
---
Max Resolution
8.5 digits
Truevolt Series 6.5 and 7.5 Digit Multimeters
Greater measurement insight at low current resolution.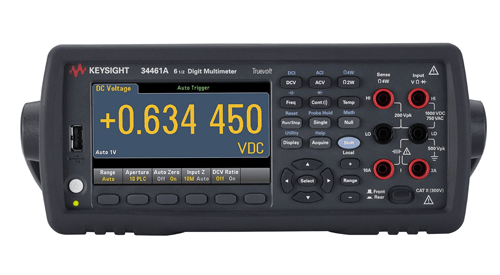 ---
Max Reading Speed
50,000 readings/s
---
Max Resolution
7.5 digits
Nano-Volt/Micro-Ohm Meter, 7.5 Digit
Take the uncertainty out of your low-level measurements.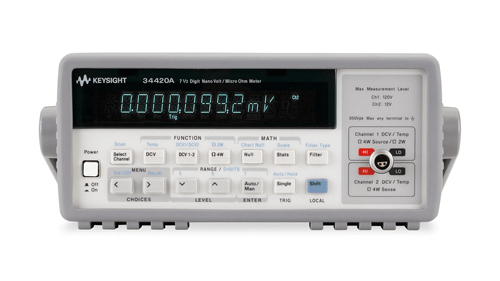 ---
Basic 1-Yr DCV Accuracy
0.003%
---
Max Resolution
7.5 digits
USB Modular Digital Multimeter, 5.5 Digit
Leave the Bulky Case Behind with a Keysight USB Multimeter.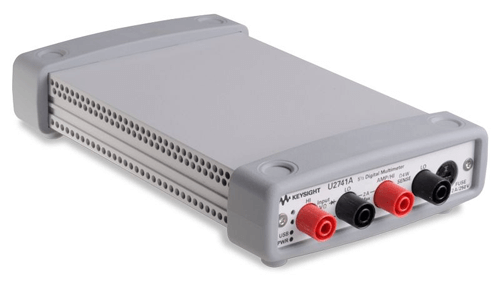 ---
Max Reading Speed
100 readings/s
---
Max Resolution
5.5 digits
U3606B Multimeter/DC Power Supply
One-box source and measure device.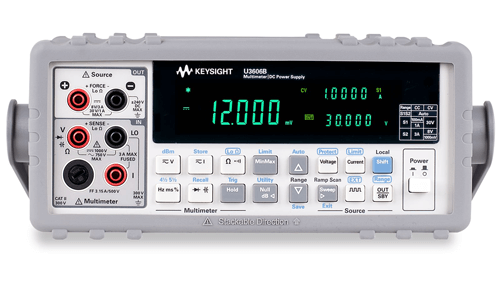 ---
Digits of Resolution
5.5 digits
---
1-Year DCV Accuracy
0.025%
OLED Display Digital Multimeter, 5.5 Digit
Fast Reading Speed, High Accuracy with OLED Multimeter.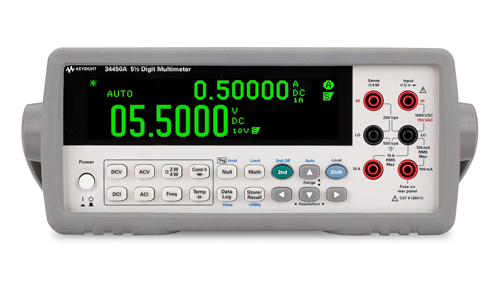 ---
Basic 1-Yr DCV Accuracy
0.015%
---
Max Resolution
5.5 digits
Digital Multimeter FAQ
What is a Digital Multimeter?
A multimeter refers to a measuring meter that make multiple types of measurements such as alternating current (AC) or direct current (DC) voltage, AC or DC current, resistance, temperature, capacitance, and more parameters. A modern digital multimeter uses digital and logic technology to miniaturize and enable many features in its internal system. With digital technology, digital multimeters can have graphical displays, perform data logging and signal digitizing capabilities, programmability, and communicating with external devices.
How to Read a Digital Multimeter?
Most handheld or benchtop digital multimeters have measurement displays in digits. The number of digits on display usually corresponds to the level of resolution the digital multimeter can measure. Resolution is the level of detail that is quantifiable on a digital multimeter. Therefore, the higher the number of digital multimeter display digits, the higher the resolution. It is common to see handheld digital multimeters with display digits of 3.5 and 4.5 digits. Bench digital multimeters tend to have display digits of 5.5 digits, 6.5 digits, 7.5 digits, and even 8.5 digits.
Ask about our latest Keysight test equipment offers and promotions
Get in touch with a member of our team today to take advantage of the latest technologies to produce better equipment, improve efficiency and achieve superior performance.