APC Technology Group provides a range of RF Amplifiers to increase the power of a signal, in particular increasing low-power signals into high-frequency signals for radio frequency communications. Our team of RF sales engineers have more than 40 years of expertise in RF and Microwave products and applications and can help you find the right amplifier for your project from our extensive range from leading, global manufacturers.
Medium Power Amplifiers
Narrow & broadband amplifiers with output powers to +33dBm plus.
Limiting Amplifiers
Featuring a wide input dynamic range with a compressed stable output. Frequency ranges from 500MHz to 18GHz.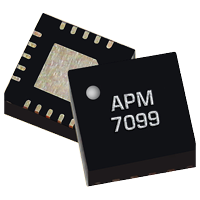 Driver Amplifiers
12.5GB/s, 25GB/s and 43GB/s Mach-Zehnder driver amplifiers.
Differential Amplifiers
DC to 9GHz differential amplifiers and DC to 10GHz differential variable gain amplifiers.
Track and Hold Amplifiers
Transimpedance Amplifiers
10GB and 40GB applications.
Wireless Power Amplifiers/Gain Blocks
WLAN 802.11 a/b/g/n, Bluetooth, WiFi, Small Cell PAs, DAS, WCDMA, HSPA, LTE, CDMA, EVDO, GSM, GPRS and WiMAX applications.
Instumentation Amplifiers
Ultra-broadband (0.01 to 50GHz) amplifiers, featuring high gain and low noise figures, ideally suited to ATE and test systems use.
GPS Amplifiers
Preamplifiers with built-in bandpass filters for professional GPS applications.
Millimetric/Waveguide Amplifiers
Standard/Custom LNAs and PAs from 40 to 120GHz. P1dB to +30dBm. Noise figures down to 3.5dB.
EMC Amplifiers
In bands from 2MHz to 40GHz, power levels to 10kW, modular or rack mounted options available.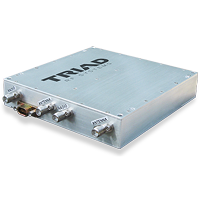 Bi-Directional Amplifiers
Bi-Directional amplifiers for high performance data and communication links from 20MHz to 8GHz.
For technical sales and expert advice on RF amplifiers or to discover our full range
of RF and Microwave components, contact our RF team on:
0330 313 3220 | [email protected]