DURABOOK S15AB Rugged Laptop now available with MoD approved Data At Rest encryption from Viasat
The S15AB joins an elite group of laptops available for use in defence applications where Top Secret and sensitive information is stored and processed.
APC Technology Group (part of Certify Holdings), a leading UK supplier of defence-grade computing solutions and specialist systems, is pleased to announce that the DURABOOK S15AB is now available with Viasat's Eclypt Core Solid State Drives.
Overseeing a collaboration between DURABOOK, a specialist manufacturer of rugged laptops and tablets, and Viasat U.K Ltd, a subsidiary of a global communications company, Viasat Inc.), APC Technology Group saw the S15AB rugged laptop undergo testing before completing compatibility screening, making it one of only three laptops available with the class leading encrypted drives.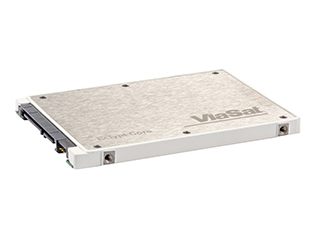 Viasat's Eclypt Core range of SATA 2.5" solid state self-encrypting hard drives are evaluated for use in the UK to secure Top Secret information and all security levels below. They are also evaluated for use by NATO and other European countries.
During high-risk operations, this self-encrypting hard drive protects your valuable data on both manned and unmanned mobile platforms with accredited hardware-based security.
"For the UK MOD and other defence organisations requiring the highest levels of data encryption, the DURABOOK S15AB offers a reliable, secure and cost-effective way to ensure mission-critical tasks can be achieved safe in the knowledge that data is not compromised in any way once the laptop is powered down (Securing Data At Rest)."
Mark Broadhead | Certify Holdings Business Development Director – Aerospace & Defence
"This latest collaboration is a strong example of DURABOOK's commitment to developing the most advanced cutting-edge devices to meet our clients' needs. We're proud to work with our partners at APC Technology Group to supply the defence sector with technology that provides exceptional functionality and maximum security for mission-critical operations."
Sasha Wang | Sales and Marketing Director, DURABOOK
Over the past 18 months, the UK has seen significant growth in cyber criminality. High-profile ransomware campaigns and data breaches have resulted in leaked personal data on an unprecedented scale, leaving individuals and organisations vulnerable to fraud and putting lives at risk when critical infrastructure organisations have been targeted.
"Our new relationship with APC Technology Group, DURABOOK and the S15AB Rugged Laptop helps ensure the UK defence industry has access to state-of-the-art rugged and secure devices. Designed and manufactured in the UK, Viasat's secure data-at-rest technology combines sophisticated authentication, entire-disk encryption and data storage into a tamper-evident internal or portable hardware. In the event of device theft, loss, or attack, the solid state drive helps ensure the data is protected and secure. We look forward to continue bringing forward advanced data-at-rest solutions to help defence users protect their most sensitive data."
Hisham Awad | Managing Director, Viasat U.K.
For more information about equipping the DURABOOK S15AB with Viasat's encrypted drives, please contact a member of APC's Smartwave team on 0330 313 3220. APC will also be showcasing a selection of DURABOOK hardware at DSEI in September.