What considerations to look out for when choosing Multi-Octave Beamformers
As you may know, most RF components tend to work over an octave bandwidth. A multi-octave beamformer, however, is one that has a bandwidth that is greater than 2:1.
While bigger is not always guaranteed to be better, multi-octave beamformers become a must have when the application requires the tracking of a broad range of data or for more specialised antenna feed networks. Common examples might include configurations such as Butler matrices or mono-pulse comparators.
Gray areas?
Of course, there are many situations in which the decision to use multi-octave beamformers is not quite so black-and-white. In these cases, a more detailed design analysis becomes necessary because there are both advantages and disadvantages associated with muti-octave beamformers.
The primary advantage is that they can collect more data, assuming the antenna aperture has sufficient bandwidth. In addition, a single multi-octave beamforming network can be used for multiple antenna feed networks, thus minimising part number count within the assembly. Similarly, if a broadband antenna is involved, a multi-octave beamformer can eliminate the need for a multiplexer.
On the other hand, the disadvantages stem from the fact that broadband elements have longer transmission lines. The required multi-stage transformers or distributed networks result in higher line or insertion-losses because of the copper, and the longer pathways also cause a range of packaging issues due to increased size. The added space between connectors can also bring about the need for multi-layering, which adds to the complexity of building the assembly as well as a higher risk of detuning. Overall size and weight are impacted too, each of which adds to overall cost.
Finally, the increase in bandwidth can have a negative impact on various aspects of performance, such as amplitude matching, phase matching, and VSWR.
Given the pros and cons, total system performance should be the key consideration when determining whether (or not) to use multi-octave beamformers, as the final solution must be optimised for the overall application.
Beamformers available from APC Technology Group
Beamformers are networks that perform vector manipulation of two or more inputs to produce two or more outputs which when fed to or from an antenna array represent coordinates in a three-dimensional system. Quantic TRM's design engineers utilise stripline, microstrip, coaxial, or ferrite technology to optimise the electrical, mechanical, and environmental requirements of any application.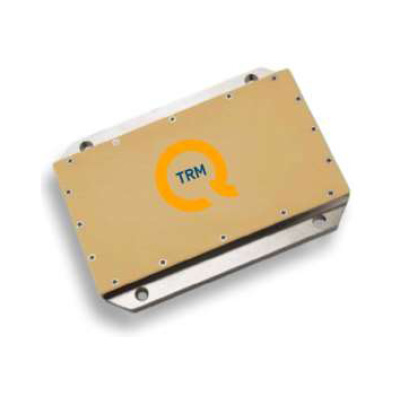 Broadband Beamformer
Serving both airborne and communication system applications the BFN44122 multi-octave component combines ferrite, coaxial and microstrip technologies achieving high performance in a low profile, small footprint (2.0 x 3.5 x 0.7 Inches).
Butler Matrix Network
A unique combination of an eight-by-eight Butler Matrix with integrated phasing networks, this beamformer design is capable of handling a broad range of antenna patterns. The multi-layer architecture coupled with both microstrip and coaxial technologies provides extremely low loss and high power handling capability.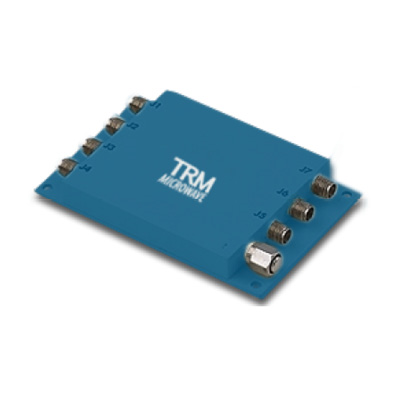 Broadband 4x4 for Airbourne Application
This design employs ferrite, coaxial, and microstrip technology in order to cover a multi-octave bandwidth in a small package size. The housing is nickel plated aluminum and measures 2.5 x 6.0 x 0.6 inches, plus SMA connectors. Performance and workmanship are maintained over harsh airbourne environmental conditions.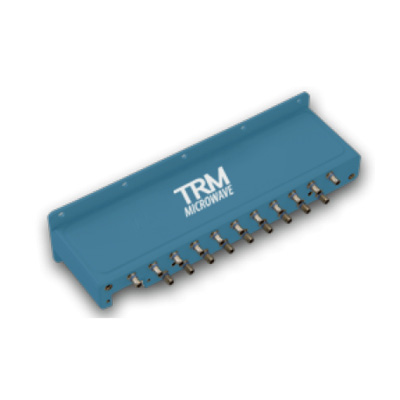 Airbourne AFT Compensation Module
The CIM AFT is a microwave distribution network for the aft looking antenna of a leading edge fighter aircraft. The three layer, stripline circuitry consists of multiple couplers and power dividers integrated into a small overall package, 6.0 x 1.75 x 0.7 inches.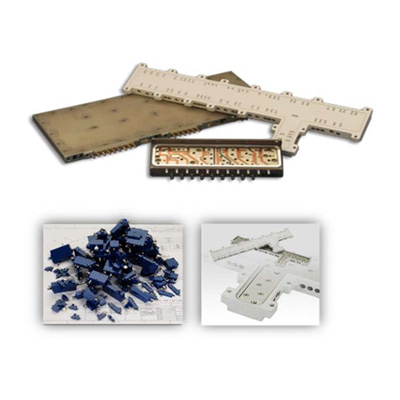 Airbourne Distribution Network
The CIM Forward module is a microwave distribution network for the forward looking antenna of a sophisticated, contemporary fighter aircraft. The circuitry includes use of couplers, power dividers, and 3 dB hybrids all integrated into a small package,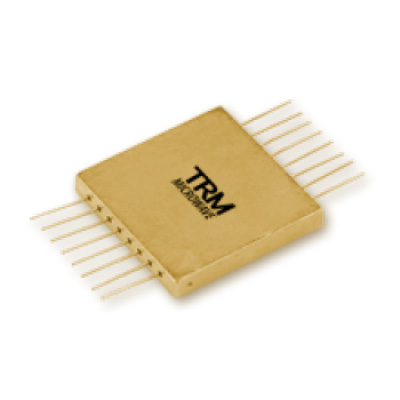 One-by-Four Drop-In
Depending upon the configuration selected by a simple circuit modification, this unit is actually multi-functional and can achieve many output phasings. Radial leads on a seam welded package allow for surface mount orientation, light weight and protection against harsh environments. This approach has been employed in many missile and aircraft applications.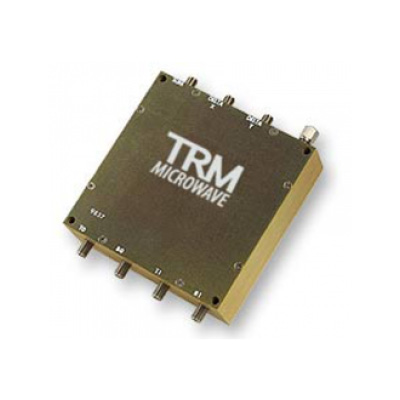 Monopulse Comparator
This stripline design is typically used to produce outputs proportional to the phase difference between the inputs from four antennas. This low cost, lightweight unit handles high power with minimum insertion loss in a relatively compact package.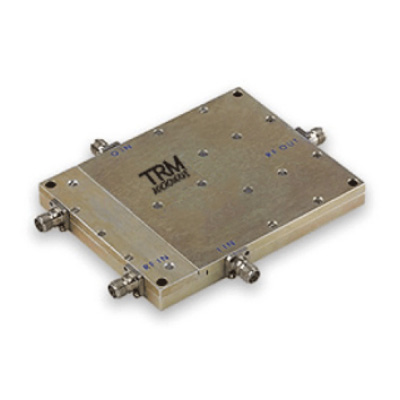 One-by-Four (configure to Four-by-Four)
Providing circularly polarised outputs for driving an antenna array, this beamformer can be easily re-configured into a four-by-four beamformer. This octave-band device is realised with stripline circuitry and provides low loss and high power handling in a small package.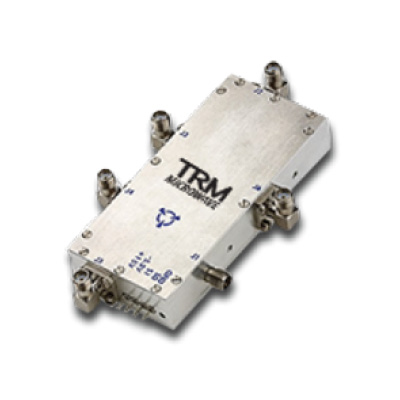 Switched Beamformer
This design is a digitally controlled, switched beamformer that takes one input and provides four output phase states for each switch position. The unit handles high power and was designed for airborne applications. Multi-layer construction and the innovative use of coaxial, stripline and microstrip circuit techniques offer diverse functionality in a small package size.
For product prices, lead times and technical support, contact APC's specialist RF and Microwave team:
0330 313 3220 | [email protected]
Quantic TRM, formerly TRM Microwave, is a global leader in the design and manufacture of custom RF and microwave components, integrated assemblies and subsystems solutions for the military, space and commercial markets. Quantic TRM's base of proven products provides the building blocks required to supply higher-level integrated assemblies.