Bernier military connectors, available in the UK from APC Technology Group, are designed for the harshest of environments including: land defence, military and civil avionics, naval defence, industry and security applications.
CMA Series
Push-pull or quick releasable connectors
The CMA line is designed for equipment in harsh environments with a. wide range of applications. The CMA connectors are available equipped with 04, 06, 10, 14 and 22 contacts, their toughness and ergonomics.
CMA Series Catalogue pdf 5409.614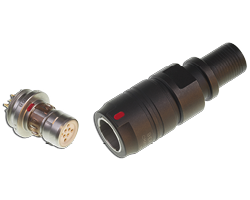 CMASD Series
This product line for harsh environments has the same features as the CMA connectors, but in a smaller shell that can be set up with up to 8 contacts. Its ergonomics and toughness enhance headset and handset use, allowing for high-speed data communication.
CMASD Series pdf 6771.379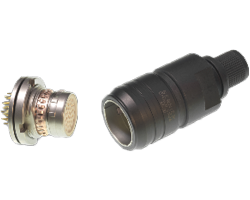 CMALD Series
Push-pull or quick releasable connectors
This product line for harsh environments has the same features as the CMA connectors, but in a slightly bigger shell size which can be set up with up to up to 36 contacts. This shell size is ideal to make also other contacts arrangements with different contact sizes.
CMALD Series Catalogue pdf 7698.542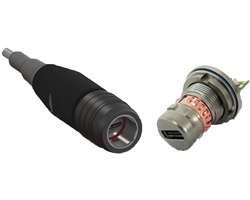 CMA-USBC Series
The CMA-USBC connectors are push-pull military connectors that offer many possibilities for electronic integration such as: USB memory key, authentification key, wireless module, crypto and shunt module.
CMA-USBC Series Catalogue pdf 2518.602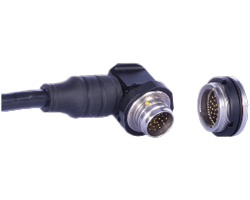 MMC Series
Compact quick-releasable low profile connector
Specifically designed for wearable equipment and systems where space is limited, MMC connectors are used for high-speed data transmissions in harsh environments due to their MIL-STD design.
MMC Series Catalogue pdf 9637.733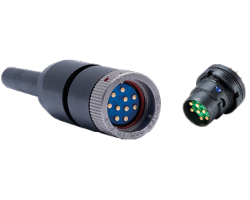 PAM Series
The PAM series is specially designed for communication devices used in the field and is equipped with 7 and 10 contacts to allow the connection of accessories on tactical or radio equipment. The spring contact technology brings excellent contact resistance and an efficient contact self-cleaning function.
PAM Series Catalogue pdf 4333.824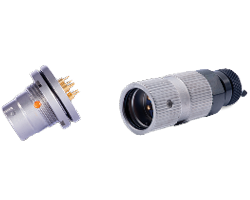 55116 Series
Coming as standard in most tactical and radio communication systems, the 51166 series are MIL-STD certified and equipped with 5 and 6 contacts for sensors and measurement devices.
51166 Series Catalogue pdf 3211.477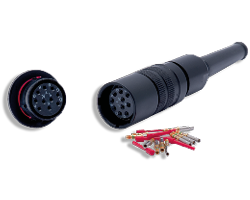 221 Series
Quick-releasable Connector
The 221 connectors are designed for applications requiring quick disconnection. Used on military and
commercial planes and helicopters, providing communication between onboard equipment and
external connections.
221 Series Catalogue pdf 7639.114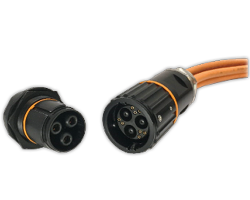 POW Series
POW connectors work with systems using power supplies from 100A to 1000A in the most severe and harshest environments. The metallic and watertight shells provide the necessary toughness for increased reliability.
POW Series Catalogue pdf 4534.329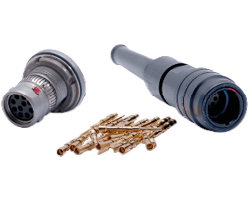 360L6 Series
The key function of these connectors is to provide internal and external electrical connections between the pilot, the technicians and the aircraft. Designed to be used in both commercial and military applications for planes and helicopters.
360L6 Series Catalogue pdf 5058.863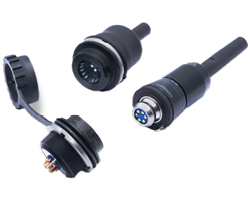 B600 Series
Quick-releasable connector
An essential component for motorbikes and dynamic military applications, the B600 series features a multi-axis ejection system for rapid disconnection in all axis. These connectors are equipped with 6 and 7 contacts to be soldered and provide interfacing between radio sets.
B600 Series Catalogue pdf 7350.079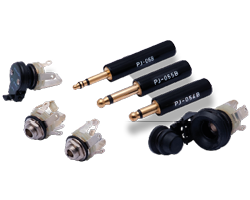 JCC Series
Complying with MIL-J-641 and MIL-P-642 standards and coming in 2, 3 and 4 contact variations, the JCC series are featured on most aircraft for communication both internally and externally.
JCC Series Catalogue pdf 4937.029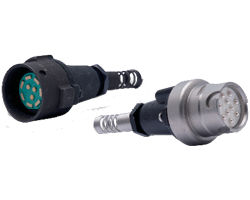 U Series
The U series is suitable for the connection of microphones and loudspeakers to military radio transmitters. Produced with tough and corrosion-resistant stainless steel these connectors comply with MIL-C-10544-A standards and are equipped with self-cleaning contacts.
U Series Catalogue pdf 6077.607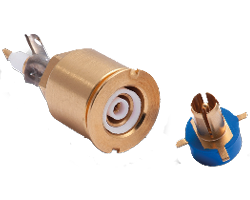 CCF700 Series
The CCF700 are miniature coaxial connectors for commercial and military applications, used on avionic, marine
and land-based systems. The function of this connector is to supply power to the illuminated surfaces of avionic equipment.
CCF700 Series Catalogue pdf 3073.076
MH Series
The MH series is designed to ensure the transmission of command signals, with high resistance to shock and vibrations. Used on many applications, the MH series is composed of connectors with 5, 7 and 9 contacts and conform to MIL-C-8384 standards.
MH Series Catalogue pdf 5133.814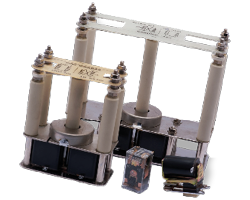 Relays
H relays: Featuring silicone-coated steatite insulators, the H relays can commutate high voltages due to the large contact gap and double break. All H relays have the capability to be submerged in oil.
PC16 relays: Used in telecontrol, metering circuits and auxiliary automation control, these relays are dust-proof and weldable on a printed circuit.
MTD relays: With a compact design, this relay has a strong breaking capacity and is used for energy, safety power and computation.
Relays Catalogue pdf 3777.682
For technical sales and expert advice on our range of high-reliability electronic components
and connectors, contact our Hi-Rel team on:
0330 313 3220 | [email protected]